eMediation Attorneys in Pennsylvania
Workers' Compensation eMediation
Hall Poplawsky & Mediation offers fair, fast, and impartial web-based mediation services throughout Pennsylvania.
eMediation is provided by Attorney William J. Hall, a former Workers Compensation Judge, a Workers Compensation Specialist as authorized by the Supreme Court of Pennsylvania, and a mediator trained by the International Association of Industrial Accident Boards and Commissions. He co-designed the State's original mediation program and conducted the first mediation training provided to the Judges in Pennsylvania after mediation became mandatory.
Private eMediation assists the parties to a Workers Compensation Dispute to reach a mutually beneficial resolution. The parties can eMediate at any time during the life of a claim, before any petition is filed, during the pendency of any petition, and even while an appeal is pending. The eMediation session is scheduled at the convenience of the parties
3 Reasons to Mediate with Hall Poplawsky & Mediation
Experience - Attorney Hall has the knowledge from his over 37 years of experience to assist the parties to resolve the most complex workers' compensation disputes.

Ease of Use - Virtual Mediations are conducted on-line via video conferencing from any location. The parties will meet on-line in a joint session and, as in real life, be able to meet virtually in private breakout sessions.

Cost & Speed - eMediation can be scheduled promptly for the cost of less than a week of compensation benefits. The time saved with eMediation on accepted claims makes it less costly than free.
Resolve Your Matter without Legal Hassles
Turn to A Qualified Mediator in Dunmore, PA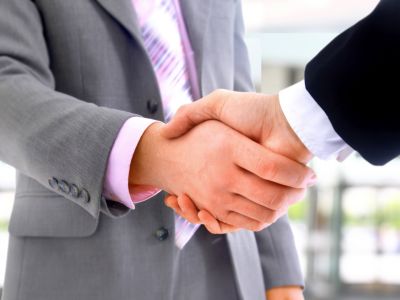 Are you ready to resolve your dispute in an amicable manner? Hall Poplawsky offers impartial mediation services for arguing parties in Pennsylvania. Our attorney has years of experience with workers' compensation disputes and recommends mediation as a method of resolving the situation. As a former Judge and a coauthor of the State's original mediation program, Attorney Hall is a proven choice for residents of Dunmore and surrounding areas including Scranton.
3 Reasons to Choose Mediation Over Litigation
Mediation can result in a number of benefits for both parties. Attorney Hall will work with all individuals involved to diagnose the problem and develop a plan for resolution. A mediator can also:
Simmer down emotions and conflict

Assist with confusing paperwork

Avoid legal hurdles, fees, and technicalities
Attorney Hall provides mediation services to all parties in a workers' compensation dispute. If you or one of your employees has been injured, get in touch with Hall Poplawsky today to discover what mediation can do for you.